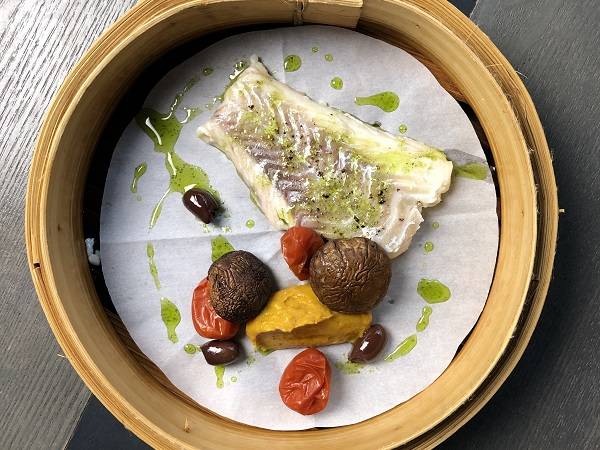 STEAM COD WITH ASSORTED VEGETABLES AND LIME VINAIGRETTE
Prep time: 10 minutes
Cook time: 10 minutes
Total time: 20 minutes
1 Qwehli® Cod portion

1 bambou steamer or steamer

Butternut purée

Sundried tomatoes

Shiitake mushrooms

Black olives
Vinaigrette:
1 Lime

Olive oil

Salt and Pepper
Boil a pan of water and arrange the bamboo basket on the pan (the diameter of the basket should be larger than the pan).
In your steamer basket, place the cod in the center (you can also add vegetables). Cook for ten minutes.
Serve with butternut purée, sundried tomatoes, 2 or 3 shiitake mushrooms and some black olives.
Chef's tip: Seasoned with lime oil: mix together lime juice, some lime zests, olive oil, salt and pepper.