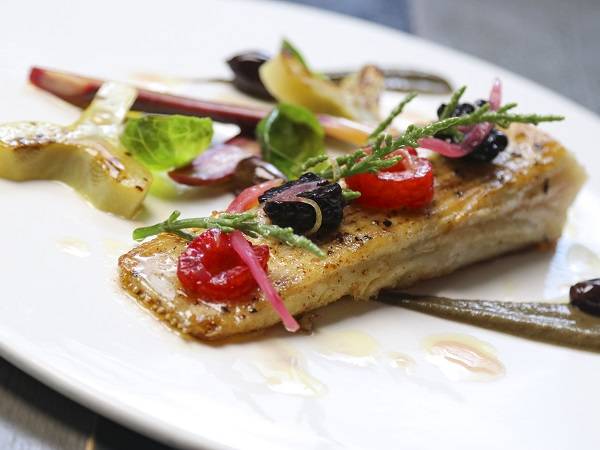 SKATE WITH BEURRE NOISETTE, BLACK OLIVES AND CONFIT PROVENCAL ARTICHOKES
Prep time: 20 minutes
Cook time: 20 minutes
Total time: 40 minutes
Qwehli® skate wing

Butter

Thyme

Garlic

Red fruit

Olive oil

Raspberry vinegar

Samphire

Artichokes

Purple carrots

Black tapenade

Assorted vegetables
Pour the beurre noisette over the ray, together with the thyme and fresh garlic
Prepare a red fruit vinaigrette with the olive oil, raspberry vinegar and samphire.
Gently cook the artichokes in olive oil to create a confit along with the purple carrots.
Plate all the ingredients: tapenade, confit vegetables and ray, pour the vinaigrette over.
Chef's tip: Sear the ray in a very hot pan to crisp the skin.