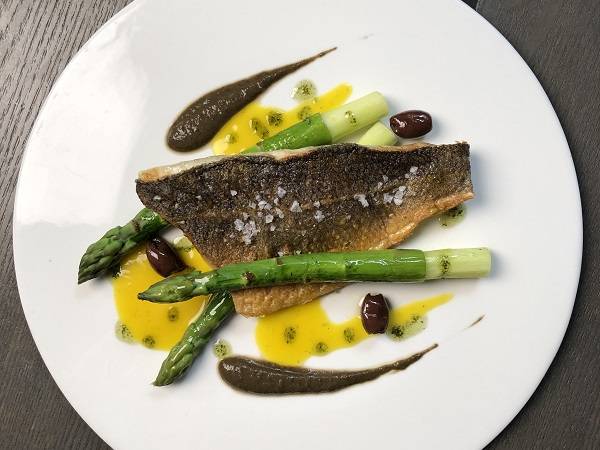 PAN-FRIED SEABASS WITH ASPARAGUS
Prep time: 10 minutes
Cook time: 10 minutes
Total time: 20 minutes
Qwehli® Seabass fillet

Asparagus

Olive oil

Black olive tapenade

Salt and Pepper
Vinaigrette:
Passion fruit

Honey

Olive oil

Wasabi

Salt and Pepper
Cook the skin-side bar fillet in a pan with a little olive oil for 3 minutes. Add salt and pepper.
Peel and blanch the seasonal green asparagus in boiling water for 2 to 3 minutes to keep them crispy.
For the sauce, prepare a vinaigrette with passion fruit, honey, olive oil and wasabi.
Chef's tip: Add black olive tapenade to tickle your taste buds and some olives for the decoration.