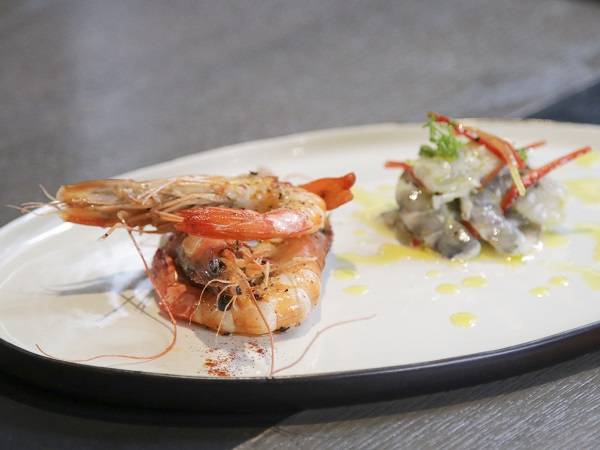 BLACK QWEHLI TIGER PRAWNS
marinated in olive oil, lemon and coriander
BLACK QWEHLI TIGER PRAWNS
sautéed in olive oil, garlic and paprika
Prep time: 15 minutes for each mini recipe
Black Qwehli® Tiger Prawns
Olive oil
Coriander
Lime
Lemon confit
Salt and Pepper
Black Qwehli tiger prawns marinated in olive oil, lemon and coriander
In a dish, pour the olive oil, coriander, lime, pepper salt and mix.
Shell the shrimp and marinate for 10-15 minutes.
Place in a service dish, add lemon confit, it's ready!
---
Black Qwehli® Tiger Prawns
Olive oil
Butter
Garlic
Paprika
Salt and Pepper
Black Qwehli tiger prawns sautéed in olive oil, garlic and paprika
Heat olive oil and a little butter in a pan and cook the shrimp for 2 to 3 minutes over medium heat, turning them halfway through cooking.
Add the minced garlic, a little paprika, salt and pepper. It's ready !