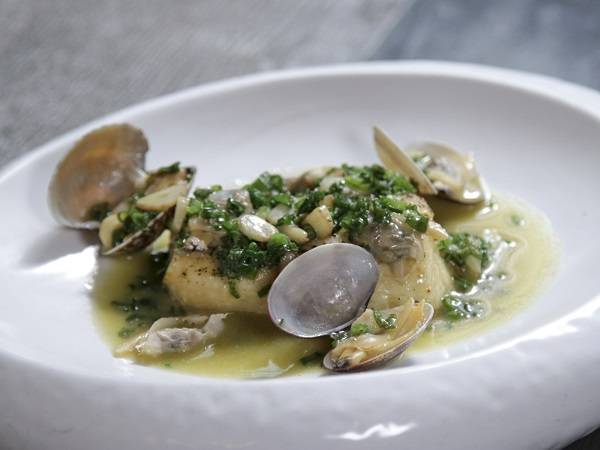 HAKE "KOSKERA" STYLE (BASQUE SAUCE)
Servings: 1/2
Prep time: 10 minutes
Cook time: 10 minutes
Total time: 20 minutes
Qwehli® Hake portion

Olive Oil

Garlic

Espelette pepper

Clams

White wine

Parsley

Chive

Butter

Salt and Pepper
Bake the hake portion in the oven for 10 minutes at 120-140°c with garlic, olive oil, salt and pepper.
In a pan, mix olive oil, minced garlic,

Espelette

pepper, clams, white wine, parsley and chive, reduce over low heat.
Once the clams are open, melt 1 tablespoon butter until it foams.
Serve with fish!
Chef's tip: Always cook the hake slowly, at low temperature to prevent it from drying out.