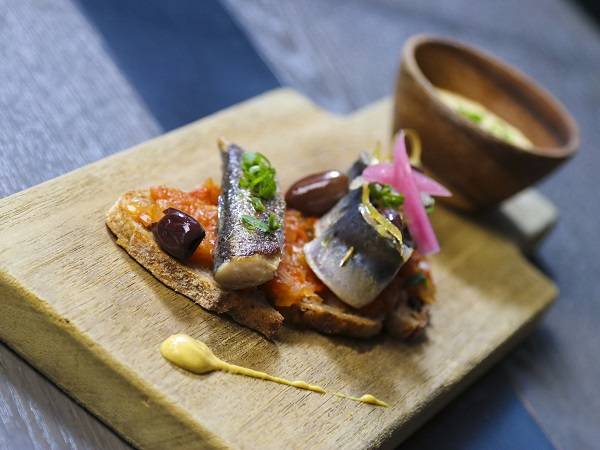 GRILLED SARDINES ON TOAST
WITH RED-TOMATO MARMALADE
Prep time: 10 minutes
Cook time: 2-3 minutes
Total time: 20 minutes
Qwehli® Sardines
Fig and nut bread
Olive oil
Tomato Marmalade (red tomates, garlic, onion, salt, pepper)
Lemon confit peels
Spring onions
Black olives
Chives
Salt and Pepper
Cook the sardines in a pan with a little olive oil, 1 minute on each side. You can also marinate the sardines in an olive oil-lemon mixture and keep refrigerated for at least 2/3 hours (the ideal being 24h).
Cut a slice of bread, toast it and spread the tomato marmalade.
Cut the sardines into fillets, roll them in length and hold them with a wooden spike.
Add lemon confit peels, black olives, chives, spring onions, salt and pepper.
Chef's tip: For an original note, prepare a horseradish tartare sauce!