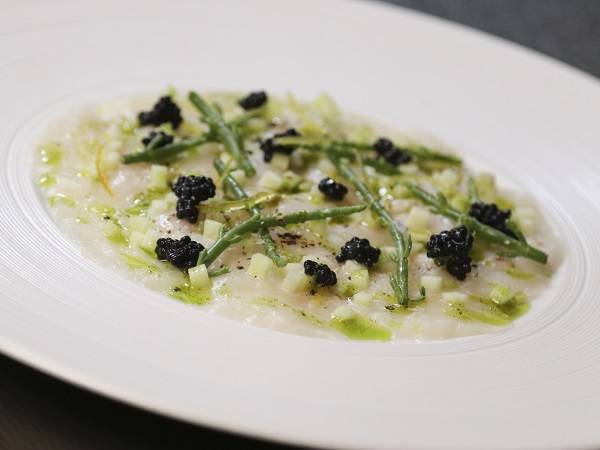 GOLDEN REDFISH CARPACCIO WITH GRANNY SMITH
Servings: 1
Prep time: 15 minutes
Total time: 15 minutes
Qwehli® Golden redfish fillet
1 Granny Smith apple
Basic oil (or olive oil)
Lemon confit
Samphire
Sturgeon caviar or lumpfish roe
Salt and Pepper
Cut the filet into thin and regular slices and spread them on a plate. Reserve in the refrigerator.
Cut a piece of Granny Smith apple into brunoise or stick depending on your mood.
Season the carpaccio with basil olive oil, apple brunoise, lemon confit, salt and pepper.
Chef's tip: For a iodine touch, add samphire and Sturgeon caviar (or lumpfish roe) on top.