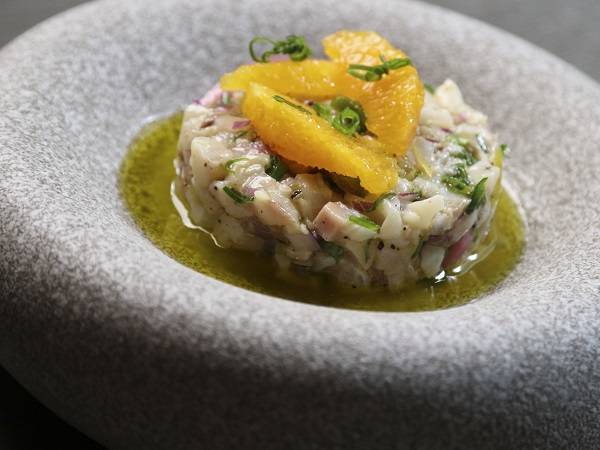 Qwehli® Seabass fillet

Lime

Olive oil

Red onion

Coriander

Espelette chilli pepper

Orange

Salt and Pepper
Remove the skin and cut a brunoise (small regular dices). Keep it refrigerated.
In a bowl, mix lime, red onions, coriander, espelette chilli pepper, olive oil, salt and pepper.
Combine with the fish, it's ready!
Chef's tip: For a fruity touch, add 3-4 orange supremes on the tartare.