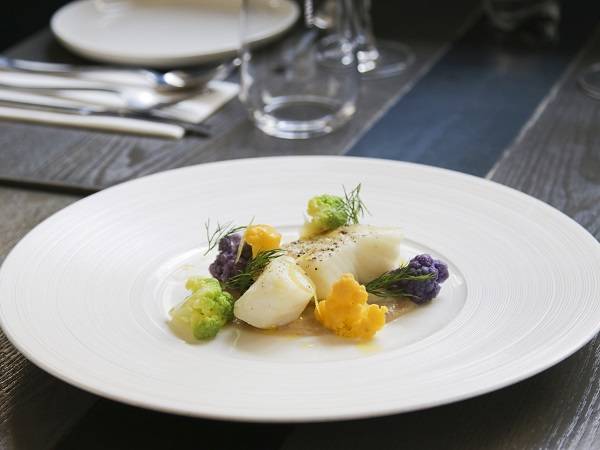 CHILEAN SEABASS CONFIT, CEPS PUREE
AND PICKLED CAULIFLOWER
Prep time: 10 minutes
Cook time: 30 minutes
Total time: 20 minutes
Qwehli® Chilean Seabass portion

Olive oil

Thyme

Onion

Garlic

Ceps

Yellow Wine or Butter

Liquid cream

Cauliflowers

Vinegar

Salt and Pepper
In a baking dish, cook the Chilean Seabass/Patagonian Toothfish at 160°C for 6 minutes with olive oil, garlic, thyme, salt and pepper.
Side dish: In a pan, sauté the ceps. Add garlic, onion, salt and pepper. Deglaze with yellow wine from Jura or simply with butter. Let reduce for 30 minutes. Finally mix with liquid cream.
Optional: add potatoes in the purée !
Chef's tip: Add pickled cauliflowers for the WOW touch.
Blanch the cauliflowers for about 1 minute in salted boiling water. Cool in ice cubes and leave them to marinate in vinegar for 48 hours. Keep refrigerated!