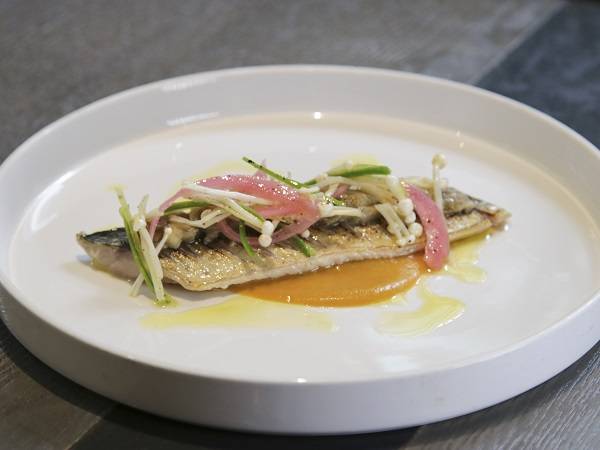 BLOW-TORCHED MARINATED MACKEREL
Prep time: 15 minutes
Cook time: 5 minutes
Total time: 20 minutes
Qwehli® Mackerel fillets
Sherry vinegar
Enoki mushroom
Red onion
Lemon confit
Green pepper
Red pepper
Chorizo
Salt and Pepper
Marinate the mackerel fillets in sherry vinegar for about ten minutes (or in a lemon olive oil mixture). Salt and pepper at your convenience.
Prepare a mixture of enoki mushroom, red onion, lemon confit and green pepper to place on the mackerel!
Make a red pepper and chorizo puree for a touch of originality and gourmets.
Grill the fillets with a blowtorch to cook them slightly and give them a nice colour.